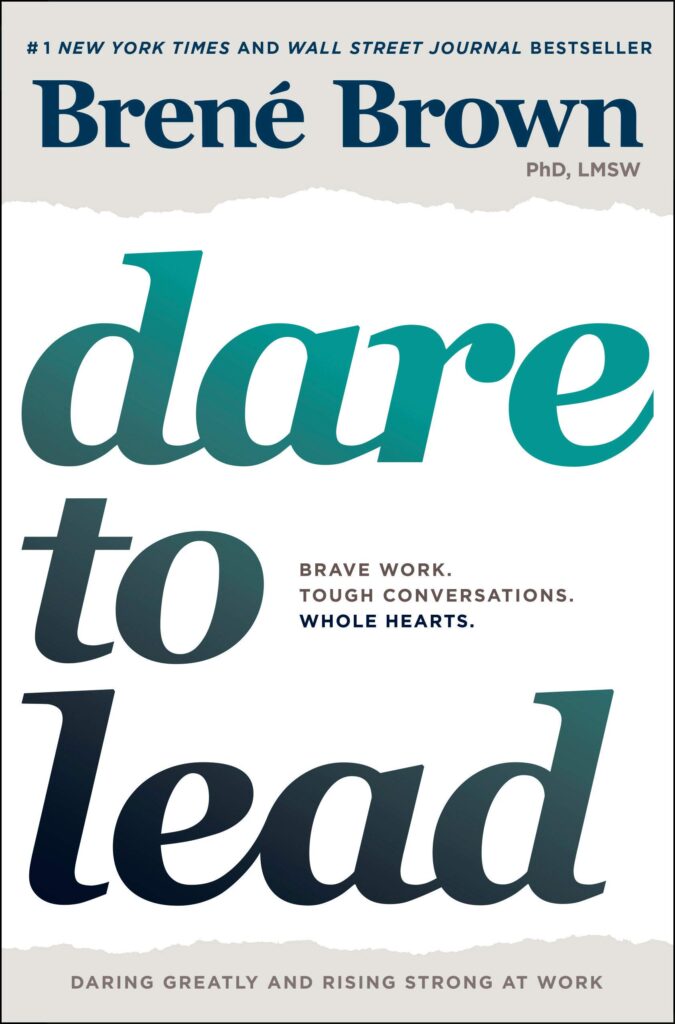 "Leaders must either invest a reasonable amount of time attending to fears and feelings or squander an unreasonable amount of time trying to manage ineffective and unproductive behavior."

-Brené Brown
From Dare to Lead, this quote stood out to me. How many times have you ignored or plowed through those fears and feelings only to have to deal with the consequences of behaviors you don't want.
Now that the book is done (yay!) I've had a lot more time and creative energy to read, write and create. I've had Dare to Lead on my desk for a few months, as it was a gift from a friend (thanks, Morgan!) and I cracked it open. I think Brené Brown is great for a lot of reasons, but embarrassingly, I hadn't read any of her books (but that Netflix special is an awesome summary and so cool that it's a Netflix special!).
This quote was one of the first quotes I wrote down in my "Book of Books" or BOB, which is my notebook for taking notes on what I read. Writing down ideas cements them in my memory a lot better than highlighting directly in the book or just dog-earing a page thinking I'm going to come back to it. It's where I capture all those good bits of research and ideas to use later. But I digress.
It's not one of those books you plow through (which I tend to do with business books). I found myself putting it down and thinking about it over the course of a few weeks. And I know a book is effective when I start to share info from it and share stories, which I've already been doing.
Getting back to this quote above—I literally think the first 10 years of my career were spent plowing over those fears and feelings (and subsequently ignoring those behaviors). I am doing quite a bit on emotional intelligence lately and thinking about not only how to get people to start asking more about their feelings and being curious about why they are happening and where they are coming from.
Being able to be more granular in your descriptions of your emotions is really the first step. I'm excited to see Brené is doing research on emotional literacy. There's a great story around understanding the difference between being tired/stressed and being lonely that I thought was really profound (if that's not a teaser to read the book, I don't know what is).