Wild Success: 7 Key Lessons Business Leaders Can Learn From Extreme Adventurers is almost here! As first books go, I'm pretty excited about it, as is my co-author, Kevin Vallely.
The book features the amazing adventure stories of our 7 extreme adventurers, ranging from Mark Mathews, one of the planet's top big wave surfers, to Roz Savage, an extreme ocean rower, Lisa Blair, solo yachtswoman, and Matt McFadyen, polar explorer. In the book, we also profile, Rex Pemberton, mountaineer, Paul Gleeson and Tori Holmes, ocean rowers, and Kevin's own story of personal sustainability on his epic South Pole adventure.
In addition to these intrepid adventurers, the book dives deep into learning more about how they operate, lessons to learn, and the science behind their behavior. We use practical applications of current neuroscience as well as include real life business examples of those capabilities in action.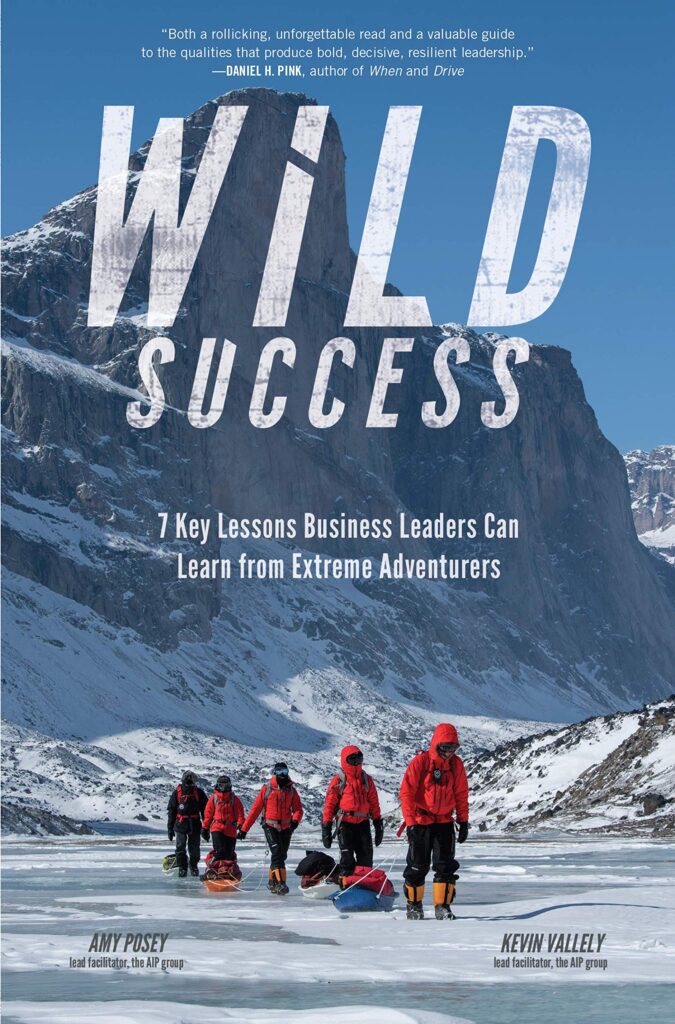 We are both so excited launch day is just around the corner. Order your copy at Amazon, Barnes and Noble, or your favorite book seller. More to come from us, including where are they now and behind the scenes stories!
Follow us on Twitter, Instagram, Facebook and our website for the latest updates.